Mary Nyhan
Director
Mary is a practical project leader and coordinator who enjoys working beside companies and individuals in achieving their business strategies. Mary combines both knowledge and problem-solving skills in tackling complex tax issues for her clients. Mary is expert in providing timely, concise and clear advice on complex matters.
Mary has over 24 years of experience including previous roles in Arthur Andersen, tax director in KPMG and Partner in RSM Farrell Grant Sparks. In terms of non-practice roles, Mary was also a tax manager for 18 months advising on tax-based property lending on the formation of Bank of Ireland Business Banking in 1998/1999.   She was also Head of Tax in Mercury Engineering Group where she oversaw the taxation issues linked to the establishment of the group's operations abroad along with provision of strategic tax advice to  the group's shareholders.   These non-practice roles gave Mary the opportunity to see the importance of tax advice which combines technical knowledge and commercial relevance.
Mary is a regular contributor to various publications and frequently presents on topical tax matters.
Mary is a member of the Irish Tax Institute and a fellow of Chartered Accountants Ireland. She is also a committee member for the Chartered Tax Consultants programme with Chartered Accountants Ireland.
Denise Donohoe
Associate
Denise joined the firm in 2015 having previously worked in Grant Thornton.
Denise heads up the private client team and has extensive experience providing advice to a range of clients from CEOs to plcs, business owners, international expatriates and non-domiciled.
Denise also heads up the corporation tax return function of the practice and co-ordinates the corporation tax return position for a significant number of Irish companies and corporate groups.  This also includes advice on the R&D Tax Credit and Knowledge Development Box.
Denise works closely with her clients to ensure that tax filing obligations and deadlines with Revenue are complied with in an efficient manner.
Denise is expert at using tax returns as an opportunity to get to know her clients and identify suitable tax opportunities for such clients.
Denise is a member of the Irish Tax Institute.
Lisa Masterson
Associate
Lisa joined the firm in 2017 having previously worked in Ireland and the UK with Arthur Andersen, Matheson and Hogan Lovells.
Lisa's tax and legal experience leaves her excellently placed to advise on complex tax and legal transactions.
Lisa focuses on the project management of complex reorganisations, business sales, and acquisitions. She is also involved in ensuring that tax strategies are compliant with the Companies Acts and in particular the 2014 legislation.
Lisa's extensive UK expertise makes her well placed to advise on the interaction of Irish and UK taxation for executives and companies based in both jurisdictions.
Lisa is a fellow of Chartered Accountants Ireland.
Oleta Griffin
Trainee
Oleta is part of the DCU graduate Programme with Nyhan Tax Advisers.
Part of our indirect tax team, Oleta provides support and technical advice on property transactions.
Oleta works closely with Mary on all aspects of the practice's property client base.  She has established an expertise in dealing with VAT on property and linking with solicitors, Receivers and banks on property transactions.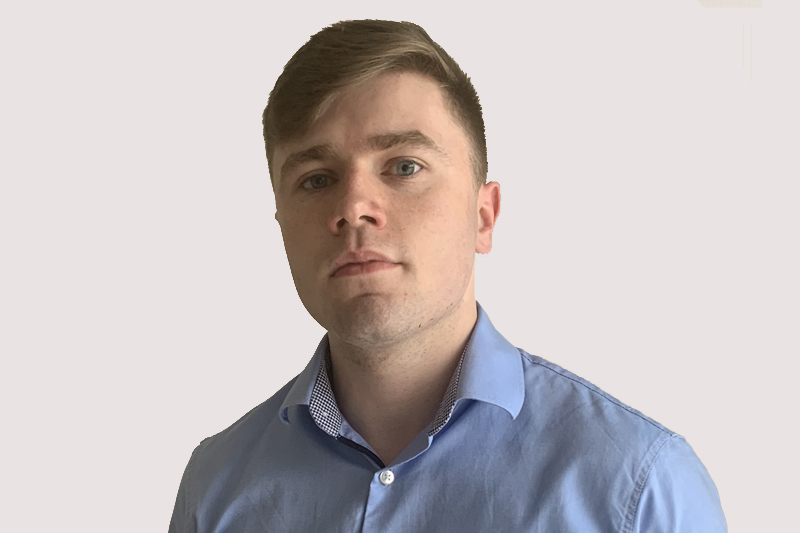 Peter O'Carroll
Trainee
Peter is part of the DCU graduate Programme with Nyhan Tax Advisers.
Peter works closely with the corporation/income tax team. Peter provides support in the preparation of corporate and income tax returns. In particular, Peter plays a key role in liaising with Revenue on all taxation matters and has built up a strong network in this regard.
Peter is also in charge of the practice's IT systems and links with our external IT support in ensuring that our systems are fully robust, secure and in line with current best practice.